The Notion Mastery Affiliate Program
Join Notion Mastery's affiliate program and earn 20% commission on every sale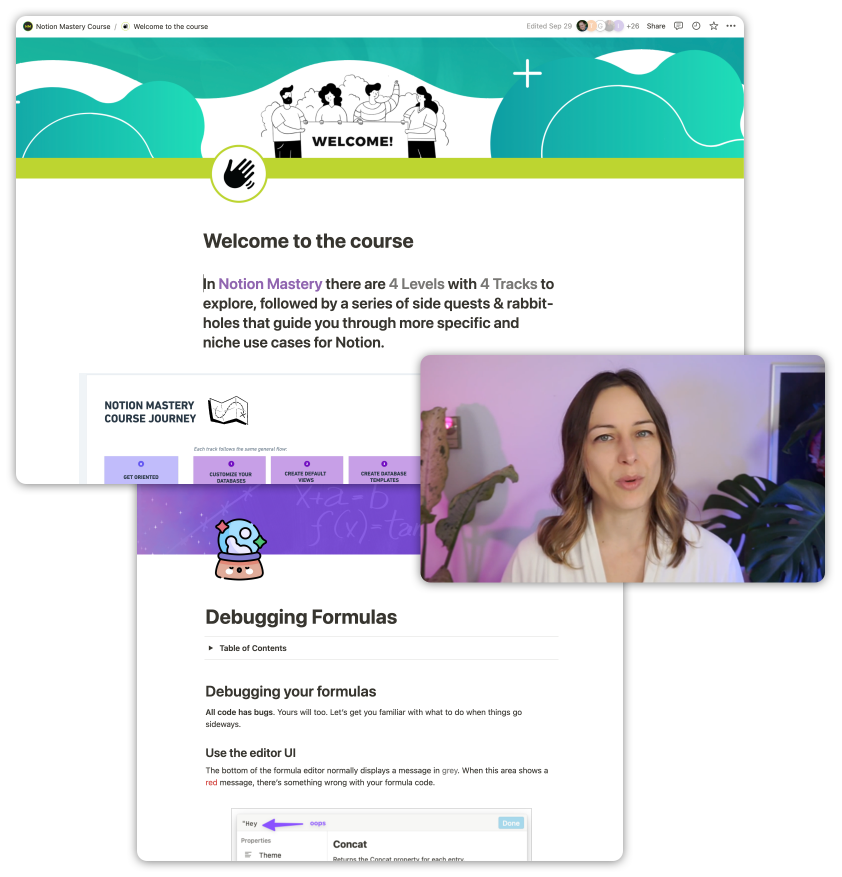 Notion Mastery helps individuals and tiny teams build sustainable systems that take them from scattered to streamlined.
Know folks who need to customize their workflows and build effective Notion workspaces? Send them our way!
As a Notion Mastery affiliate, you'll earn a 20% commission 💰 each time someone purchases the course using your personalized link. All you have to do to get started is sign up and start sharing your links!
1. Sign up for the Notion Mastery affiliate program
You'll receive personalized links for both Notion Mastery Solo and Notion Mastery Tiny Teams.
2. Spread the word about Notion Mastery
After you sign up we'll share some inspiration for spreading the word about Notion Mastery through your social media, blog, newsletter, or YouTube channel.
3. Earn a 20% commission each time someone purchases Notion Mastery using your link
Commissions are paid once per month at the end of the month via Wise.com. When your first commission is due, we will contact you for the information we require to process payouts via Wise!