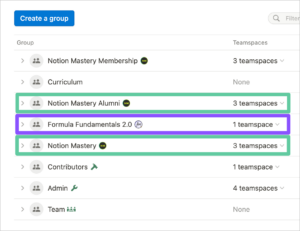 We recently rebuilt our onboarding systems utilizing Notion's SCIM API, Zapier, and customized Teamspace and Group permissions. See how we did it and what the impact was.
Read More »
Get Notion tips in your inbox
When you sign up, you'll get tips, perspectives, and opinions on how you can better use Notion. Plus you'll get a steady drip of Notion updates, videos, interviews, and resources from the Notion Mastery team.